Advantages of Laser Screed in Construction and Floor Industry
Several dvantages of concrete laser screed compared with traditional laser screed:
I, To reduce labor costs and doubly improve efficiency.
For traditional techniques, there are more persons needed for construction more, and it also needs to support the template (channel), dotting, and paving. It needs about 20 people.The construction area is 700 square feet per day. The total number of workers needed by concrete laser screeds is more than half of the conventional process less than it. Single person operation could be realized. The daily construction area is 2,500 to 3500 square meters, which could greatly reduce the cost of human labor.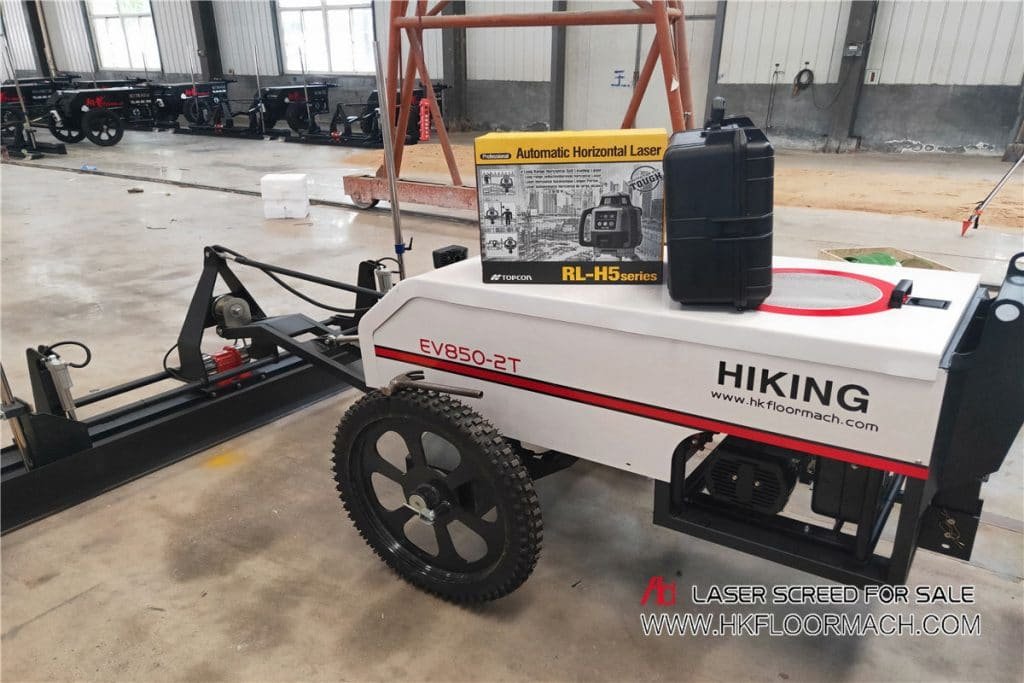 II. Laser spotting of high precision and low error.
The traditional process leveling needs to support templates to control ground elevation and pull control wires. The elevation error is rather big. The leveling degree and flatness of the entire floor can not be guaranteed.
Laser-to-point emitter is used, and it is suitable for large-scale one-time paving. Laser measurement and control system can achieve real-time control of elevation, while the leveling does not need to pull the lines, the middle does not need to support side plate to control the ground elevation, thus avoiding the elevation error caused by the vibration of the template (channel steel) during the construction process and also reducing the elevation error caused by the traditional block separation and mold support by human labor.
During traditional process and construction, one day is for support of mold and one day for watering, and the construction could only be done one piece after another, which has great limitation, can not be continuously operated, has bad the integrity, and is easy to cause the accumulation error of construction joints.
Concrete laser screed can be taken to finish one-time overall paving for a large area of floor with higher efficiency and integrity and better floor integrity, which is completely impossible to be finished by traditional construction.
III, The ground is more compact and even.