Laser screed machine is now a lot of people in many projects in the use of laser screed machine work, then since how many people are using laser screed machine, then we also know that the laser screed machine we all use after a long time laser screed machine will strike the phenomenon, then how can we extend the use of laser screed machine?
1.Avoid impurities:
In the harsh environment operation, we should choose good, auxiliary parts machine lubricating oil, prevent the immersion of harmful impurities, trouble to professional repair, on-site repair also need to do protective measures to prevent contamination by other impurities.
2.timely maintenance and maintenance:
Always lubricate the vulnerable parts, but the lubricating oil must be clean, and the sealing must be good.
3.Applicable temperature:
In the use of laser paver screed machine must pay attention to not in the low temperature overload use, to ensure the use of the temperature at the prescribed temperature, do not ignore the importance of the problem at that time, and do not use in the case of high temperature, use when using the temperature table value, find the problem in time to solve.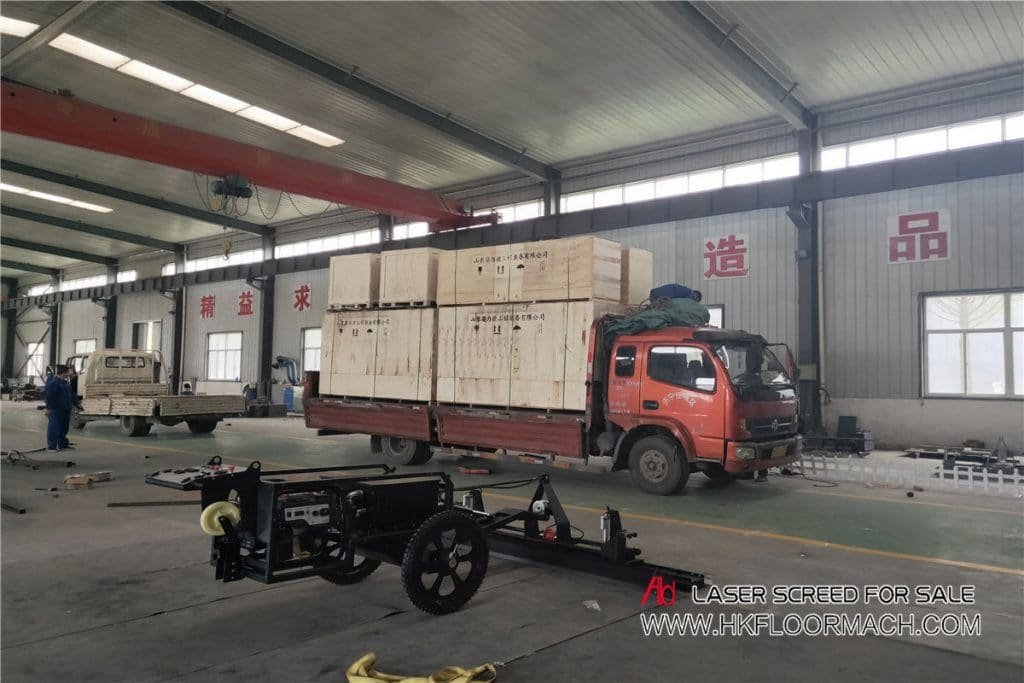 4.Maintain reasonable operation:
The service life of concrete laser land preparation machine is closely related to the usual workload of equipment. Generally speaking, the greater the workload of equipment is, the more serious the wear and tear of components and components will be. Besides, when the working load of the equipment is the same and the work is stable, the wear of the equipment will be smaller. The size of the work load depends on the operation of the equipment operators. So when choosing an operator, we should consider whether the operator is familiar with the steps and matters needing attention. If the understanding is not comprehensive, we must first train and then go to the post.
5.Do a good job of anti-corrosion:
According to the weather conditions, we should make effective measures to reduce the corrosion of rainwater and chemical components.
As the necessary equipment in the construction engineering, the laser screed machine may sometimes have some minor faults due to the working environment, the cause of the work intensity and some human factors. Therefore, it is necessary for the users to do some daily maintenance as much as possible in the process of use, and avoid some avoidable failures, so that the machine can run normally and improve. Working efficiency can prolong its life.
Above, we will introduce to you how to use the laser screed machine for a long time. Do you know? How to deal with the laser screed machine? I hope we can introduce these methods to you, so you can make use of them.