laser screed machine parking
Follow these steps to park
1.Inspection items required for parking
1>Park the machine on the flat ground.
2>Securely lock the parking brake to ensure that the machine does not move.
3>Position steering wheel and shift lever in the center.
4>Tilt the door frame forward and drop the work head to the ground.
5>Turn the key to OFF position.
6>Leave with the key.
2.Park the machine in a safe place
Park the concrete laser screed machine in a prescribed position.
Park the concrete laser screed machine on the solid ground.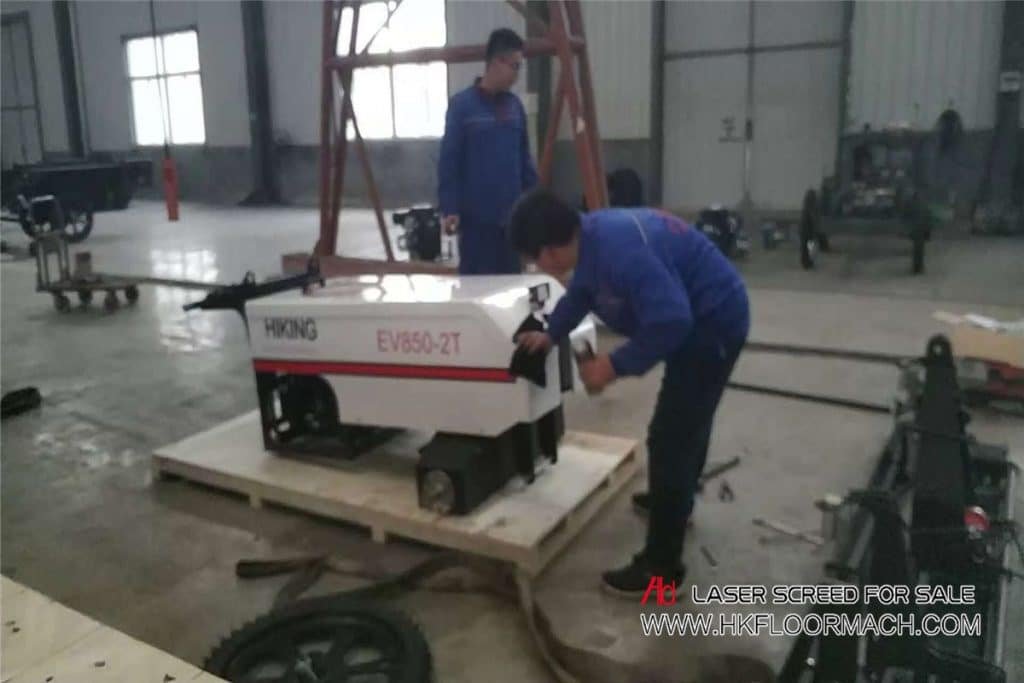 Do not parked in the emergency exit, stairway, extinguisher or nearby other safety equipment. Parking the machine where it does not impede pedestrians or other vehicles.
Do not park the concrete laser screed machine near flammable materials.
If you have to park on the slopes, in addition to the normal parking steps, but also placed pad under the tire, so that the machine cannot move.
3.Do not use faulty machine
Remove the key from faulty machine and put a sign on the driver's seat to prevent the use of the faulty machine.
If the machine break down during construction, pull out the pin on the rim, tow the machine away and park safely.