Maintenance the laser screed
1.Maintenance of engine (picture 6-1、6-2、6-3)Caution
1> Before the maintenance of engine,please ensure the engine is power off and cool.Please ensure to check the engine oil each time before using it,and add engine oil if the volume is low.Besides,you should also replace the engine oil regularly.
A、The first time you replace engine oil of a new machine is after using it for 20 hours ,or one month later.
B、Normally,you need to replace engine oil every 100 hours, or every six months.
2> Make sure to check the air filter everytime before you use the machine,and you should also clean it.
A、You should clean the air filter every 50 hours and every three months,and you should check more often if you use the machine in harsh environment.
B、Cleaning process:Clean the air filter with organic solvent,then squeeze and dry it.Make the air filter soaked with a little oil, then squeeze and dry it.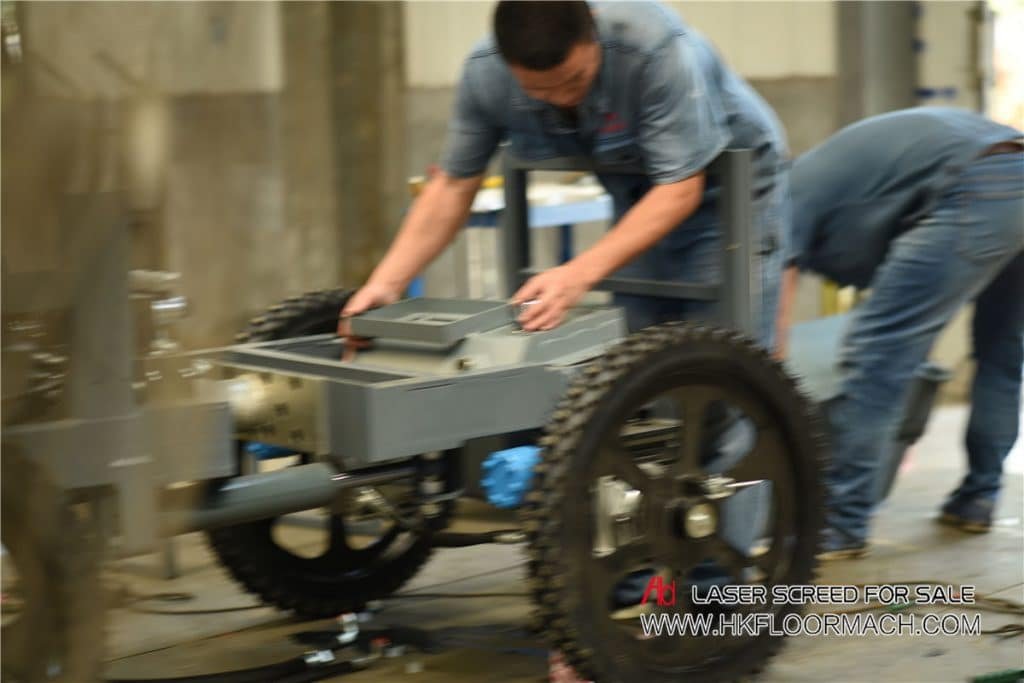 3> Checking spark plug
A、Spark state of the spark plug:color should be blue,spark should be strong.You should adjust it if the color is red.
B、Remove carbon from spark plug with wire brush.
C、Adjust the space of spark plug to be 0.7~0.8 (mm).
4> Inspection and adjustment of valve space.
A、Valve space:Intake valve 0.15±0.02(mm) Exhaust valve 0.20±0.02(mm) 。
B、Adjustment:If the valve space exceeds the standard range,you must adjust it.And you must adjust at the position of compressed dead point.