1, preparatory work
1.1 after substratum is finished, implement equipment debugging for laser screed machine, take the original benchmark as fixed standard benchmark; pave nonwovens, prop up and set up side forms, set up laser emitter, introduce ground elevation into laser screed machine according to benchmark.
1.2 deliver concrete
Use goods concrete , tanker deliver goods concrete to entrance of carport, then use tipper to deliver it to construction site.
1.3 elevation check
Use handheld laser receiver to check elevation, introduc elevation into laser screed machine, adjust datum point on screed machine.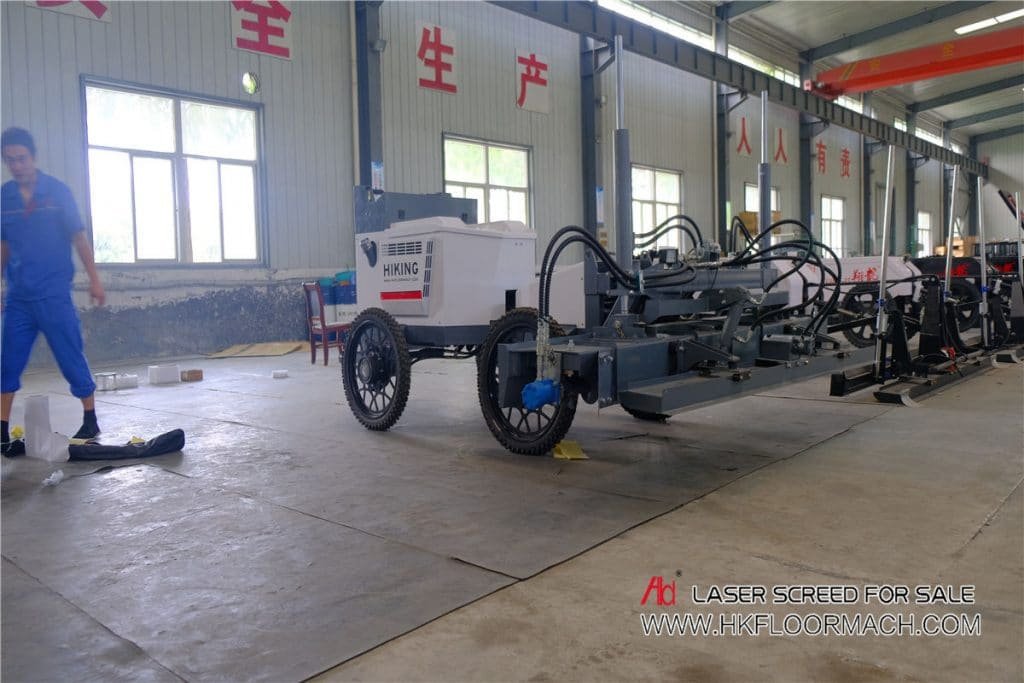 2, concrete pavement
Placing procedure:
1, After template is is propped up and before placing of concrete, you should clean up the warehouse, one day in advance, use water to wash and soak. When placing is going to placed, drain out apparent water. Apparent water is not allowed in warehouse. If there is any water, you must drain it out before paving concrete.
2, after placing concrete, process initial tile, height of tile shall thicker than standard thickness. Leveling it through laser screed machine. Marginal parts which can't be leveled, you can use petrol leveling ruler or scrape by hand.
3, when placing on the side close the wall, use darby to scrape it in time after screed machine go through on it.
4, As for areas where concrete agitating lorry cannot be driven to the site, tractor is needed to transport the concrete. After the completion of placing, the construction of the troweling construction is started when the initial setting of the concrete is completed.