The maintenance of concrete laser screed in summer
With the arrival of high temperatures in summer, we need to conduct good maintenance of the laser screed for better construction operation. The following are professional advice for all of you:
I. During summer construction, the first thing should be to prevent the engine from overheating, and it must be kept in mind that the engine temperature should not exceed 95 °. In addition, whenever the temperature is too high, you should choose a cool place to stop the machine for cooling, and during shutting off, lift the engine cover for mechanical ventilation and heat dissipation.
II. You need to timely detect the quantity of the cooling water, and when the water radiator reaches 100°C, do not rush to add cooling water, but you should immediately stop the engine to idle for cooling, after which you can add coolant.
III. You should regularly clean the heat radiator, including the coolant radiator / oil radiator / hydraulic oil radiator to prevent poor heat dissipation.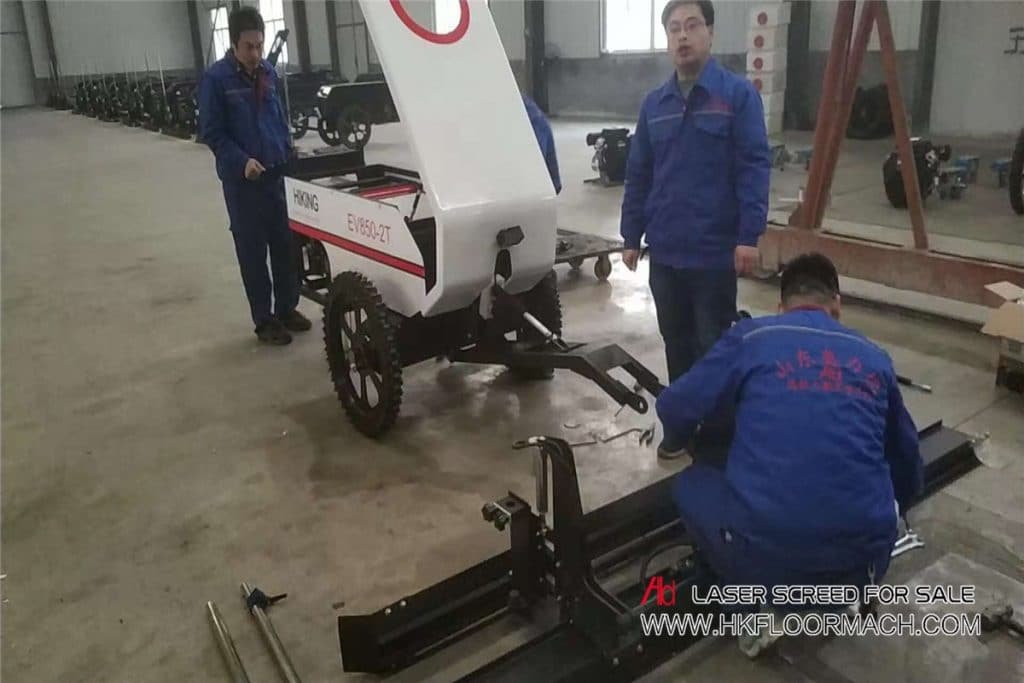 IV. During summer construction, the temperature is high, so the air pressure and tire temperature should be examined frequently. If the tire temperature is too high, you should timely get the machine shut down and place it in a cool place for cooling down. You must remember not to use wrong methods for cooling, such as relieving air or pouring cold water on it.
The maintenance-free batteries need to be frequently checked for their working status, and if the hole shows green, it means being under normal condition.
laser screed36.jpg
VI. Prevent engine deflagration. Before entering the summer, you should thoroughly remove the accumulated cokes in the combustion chamber, the valve top and other parts away so as to maintain a good ratio of heat dissipation against normal compression; and you also need to check and adjust the fuel supply advance angle to prevent the engine from getting exploded and burning.
VII. You need to often check the temperature of the hydraulic oil and hydraulic transmission oil. If the temperature is too high you need to stop the machine for rest, still in the state of high temperature plus continue to processing operations.
VIII. In summer the concrete will coagulate faster, so it needs to timely clean the equipment.
During construction in summer environment, the machine is subjected to long-term continuous operation test, and in the meanwhile, it will also affected by summer high temperature environment, so during summer construction you must pay attention to the above situations, and you should also conduct regular inspection and maintenance work, which will not only affect the construction quality of the floor but also influence the life of the concrete laser screed and construction safety.