The laser screed machine battery electrolyte contains sulfuric acid, once splashed, will soon burn out the skin and clothes. If you are splashed with sulfuric acid, rinse immediately with water.
If splashed into the eyes, the laser screed machine battery acid can cause blindness. Once happened, rinse immediately with plenty of water and seek medical attention as soon as possible.
If you accidentally drink acid, you should drink plenty of water or milk, eggs or vegetable oil, and seek medical treatment as soon as possible.
Wear safety glasses or goggles when handling batteries.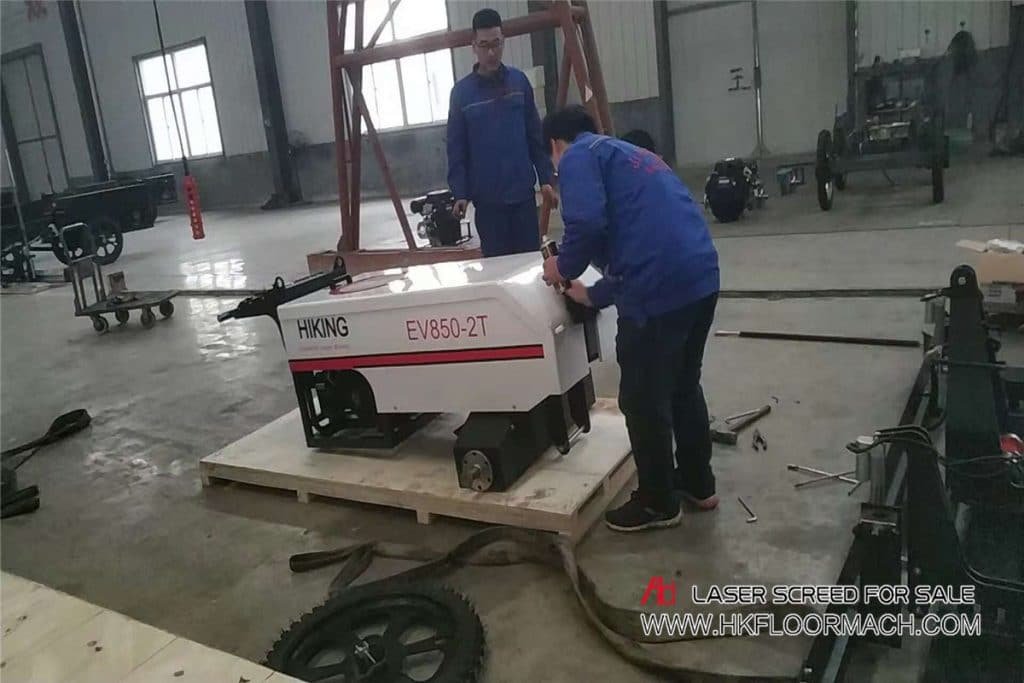 The laser screed machine battery will produce hydrogen, hydrogen is very explosive, it is easy to be ignited by a small spark or flame.
Before handling the battery, the engine should be stopped and the ignition switch in the OFF position.
When disassembling or installing the batteries, please notice the place of anode and cathode.
Fastening the battery cover reliably
Reliably fastening the electrode, the loose electrode may occur a spark, causing an explosion.