Vibratory Plate Compactor for Sale
Vibratory Plate Compactor is also known as plate tamper, plate compactor, ground compactor. It is widely used in various highway and municipal engineering for backfill foundation, bituminous pavement and compaction work of floor tile. Plate compactor is classified into electronic plate compactor and gasoline plate compactor according to different powers, and classified into single-direction plate compactor and double-direction plate compactor by driven mode. Hiking is a professional manufacturer who is engaged in manufacturing and selling plate compactor, the entirety of our products features compact structure, convenient movement, powerful motor, high working efficiency, superior compactness and so on.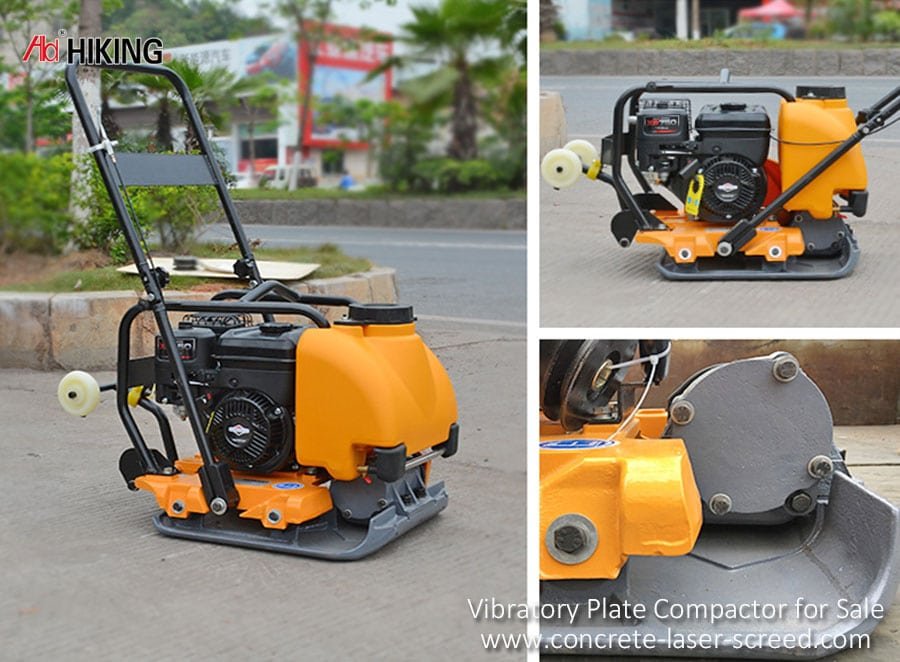 Now all this kind of products are offering graet discount, welcome to your inquiry!
Get a quotation Now!
Vibratory Plate Compactor Price and products