Description
Note:This price G100 power trowel machine is equipped with Lifan engine, if you need B & G engine, please inquiry us.
Get a quotation Now!
| | |
| --- | --- |
| Product Name | G100 power trowel |
| Engine | Lifan 190F |
| Power | 15hp |
| Trowel diameter | 100cm |
The G100 Supper Power Float Machine is widely used in pulping, smoothing and polishing the concrete surface of high-standard factory buildings, warehouses, parking lots, squares, airports and framed buildings. Cement trowel machine is also called cement photoelectric receiver. Its main structure is a spatula rotor driven by a gasoline engine. There are four spatulas on the bottom of the cross in the middle of the rotor. The inclined direction of the spatula is the same as the rotation direction of the rotor. The triangular belt is driven by the gasoline engine to rotate the spatula rotor. When operating, the worker should first grasp the control handle, start the gasoline engine,and then the spatula will rotate to polish the cement floor. Horizontal design is adopted to make the center of gravity of the machine lower and make this machine more stable than other types of car-mounted trowel machine. At the same time, we use our self-made high-performance reducer to ensure its lifespan and make the machine have a higher speed.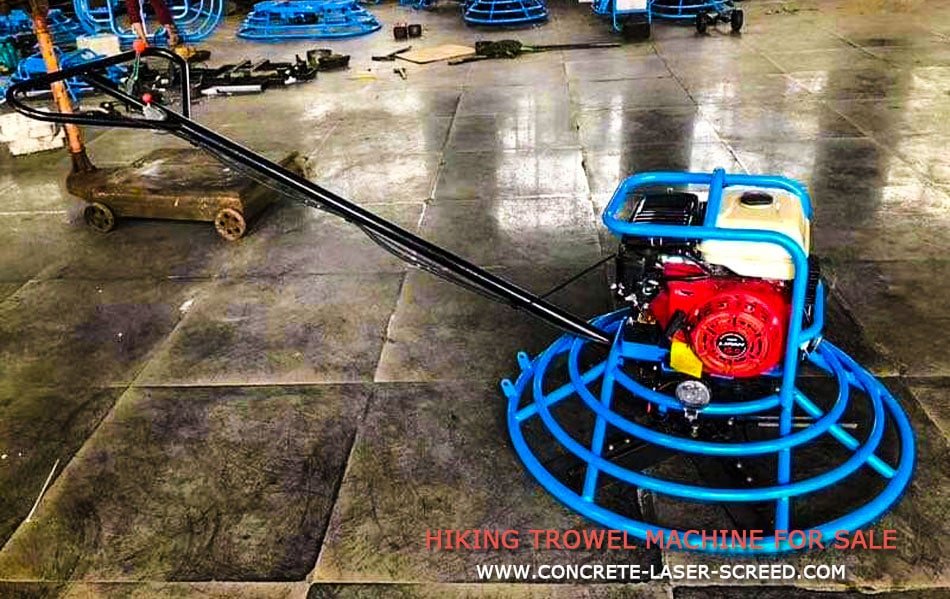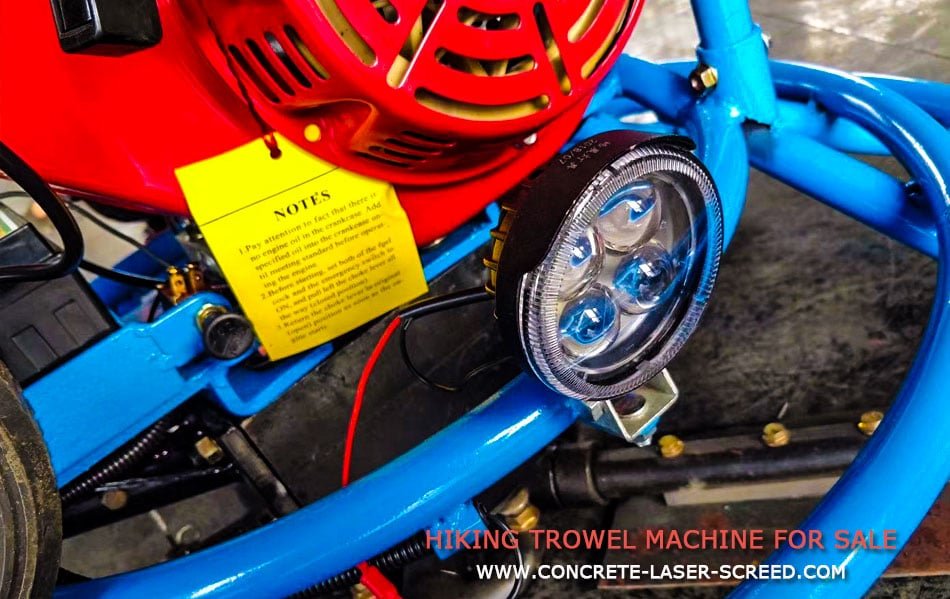 Hiking also have other type trowel machine, if you interested, please check: Ride on trowel