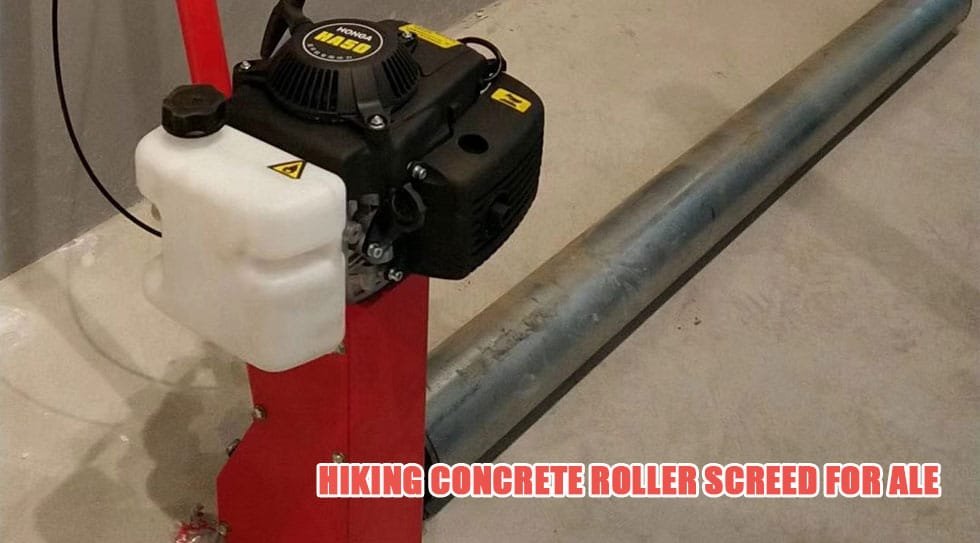 CONCRETE ROLLER SCREED FOR SALE
Concrete roller screed is also named as concrete spin screed. It is a machine that specially used in concrete leveling projects. Hiking spin screeds are various in sizes, some of them are powered by electronic motor, some by hydraulic motor or gasoline engine. Pulling is usually along reverse of roller rotation direction. Rotation of roller make concrete floor gradually finished smoothly. It is the ideal choice in slant concrete leveling project ( such as lane, sidewalk and kinds of slant concrete leveling project). Concrete spin screed compacts concrete floor through its weight, it finishes concrete floor through roll without vibration, so this equipment is suitable for previous concrete.
Laser screed and trowel machie are both in hot sale. Welcome your inquiry!
Application scope and features of concrete roller screed.
Concrete roller screed it specifically used in compactness and leveling of concrete floor, it is widely used in concrete leveling projects with template. Compared with general concrete leveling equipment, it features light weight, convenient movement and portable carriage. Meanwhile the machine rolls to walk toward through is rotation, it save labor in practical use. Without bowing, operator can easily work with it, he only needs to stand and pull the machine back, so compared with other concrete leveling machine it will decreases damage to waist and backside.
Concrete roller screed products & price
For whole sale customers, Hiking provide you with the most favorable price, following are wholesale prices for Hiking roller screed. For customers with batch purchase, please contact our salesperson or leave you contact information in the our message box, our customer manager will give you agent price.
If you have quastions about our machine, please inquiry us. We will reply to your email in 24 hours.
Get a quotation Now!