EV850 laser screed is a very mature machine. Its mechanical structure is simpler than ride on laser screed, but its principle is more complex.The fuselage of ev850 laser screed adopts balanced design, always remaining horizontal while being perpendicular to the flat head. The fuselage is always kept in a horizontal state by adjusting and controlling the large telescopic rod pulling machine through horizontal sensors.
Then in another direction, the fuselage and the flat head are connected by bearings. In the leveling process (themachine is walking on the pitted ground), no matter how the fuselage swings will not affect the flat head.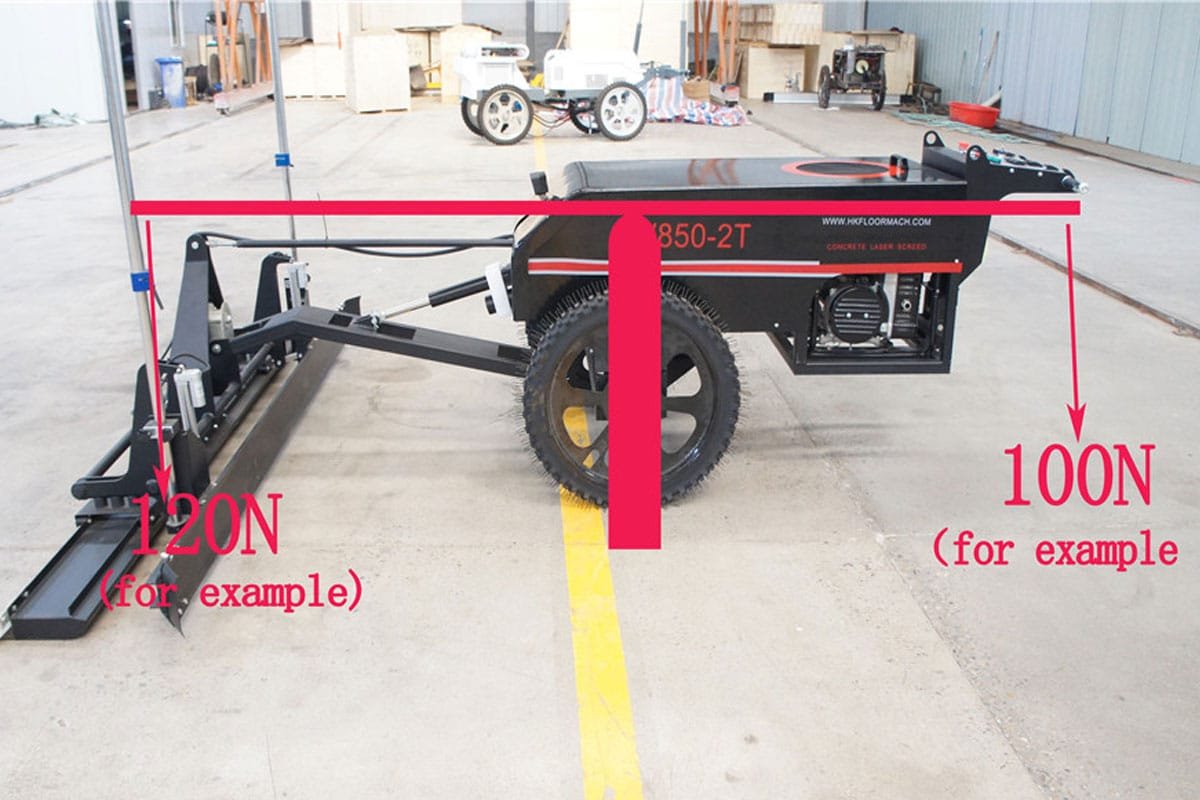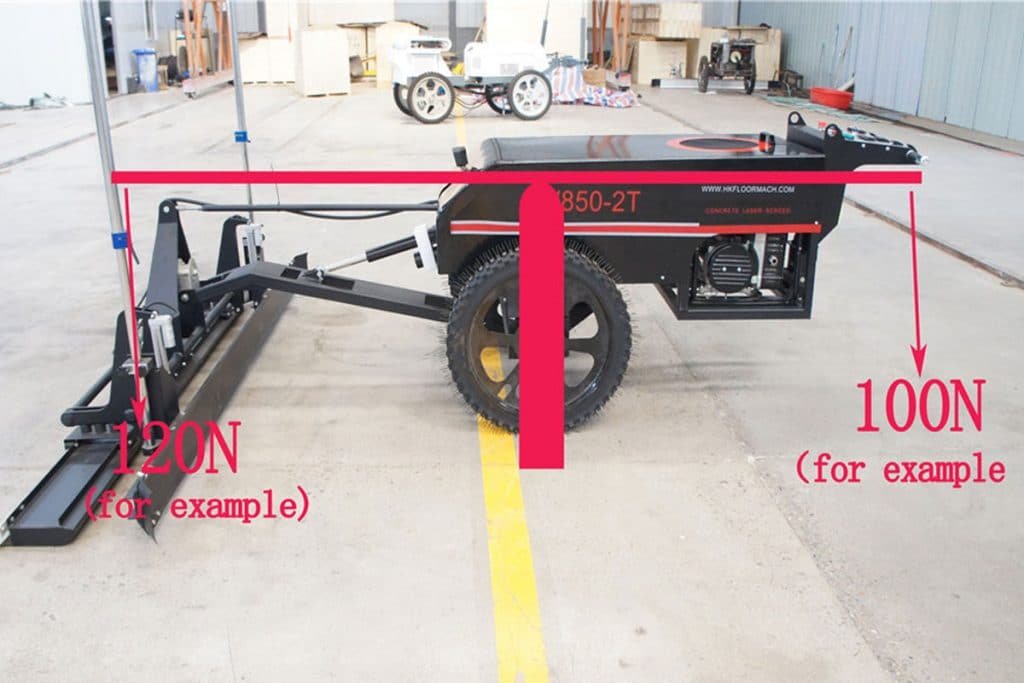 Laser receivers on both sides of the receiving rod adjusts the push rod on both sides of the flat head through laser signals to push the scraper for a precise leveling.
At the same time, the machine as a whole is similar to the balance structure of a seesaw, with the wheel as the fulcrum. The flat head slightly outweights the tail of the machine. During construction, the whole machine maintains a balanced state. The compaction of the flat head to the concrete mainly comes from the vibration of the vibration motor.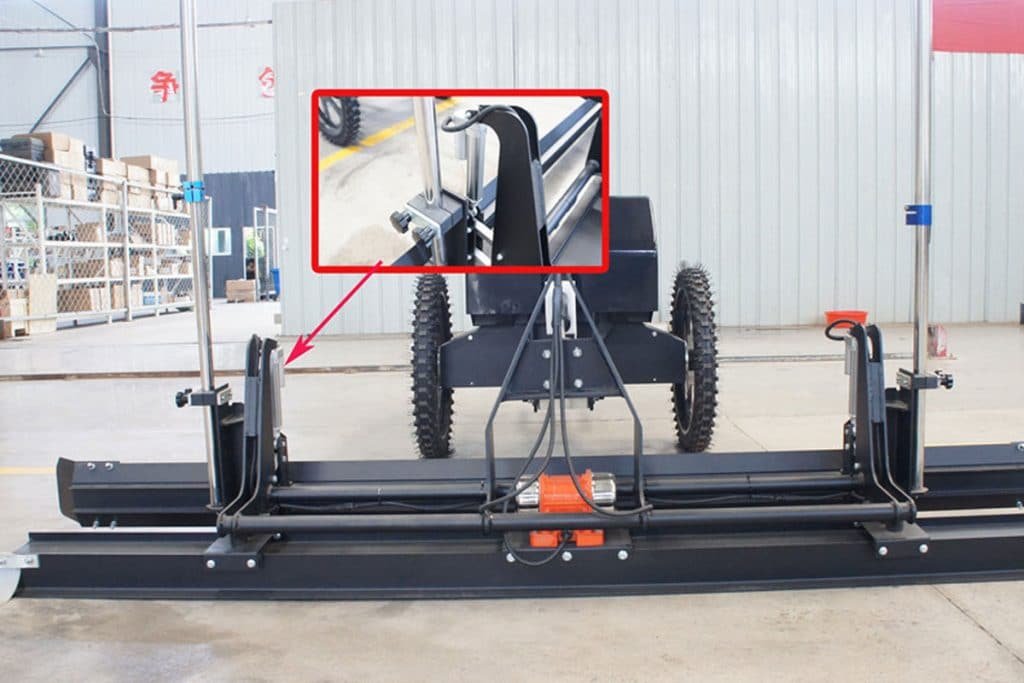 In addition, there are other principles adopted. For example, machines are regulated and controlled by control systems to conducts uniform straight-line walking.
In addition, you also need to consider whether there are steel columns on the construction site. If there are any, you need to know whether the space between them is enough for the machine whose overall width of the flat head is about 2.7 meters to pass through. As long as it is a large-scale concrete leveling project, it is certain that you can make a satisfactory concrete floor with our machine.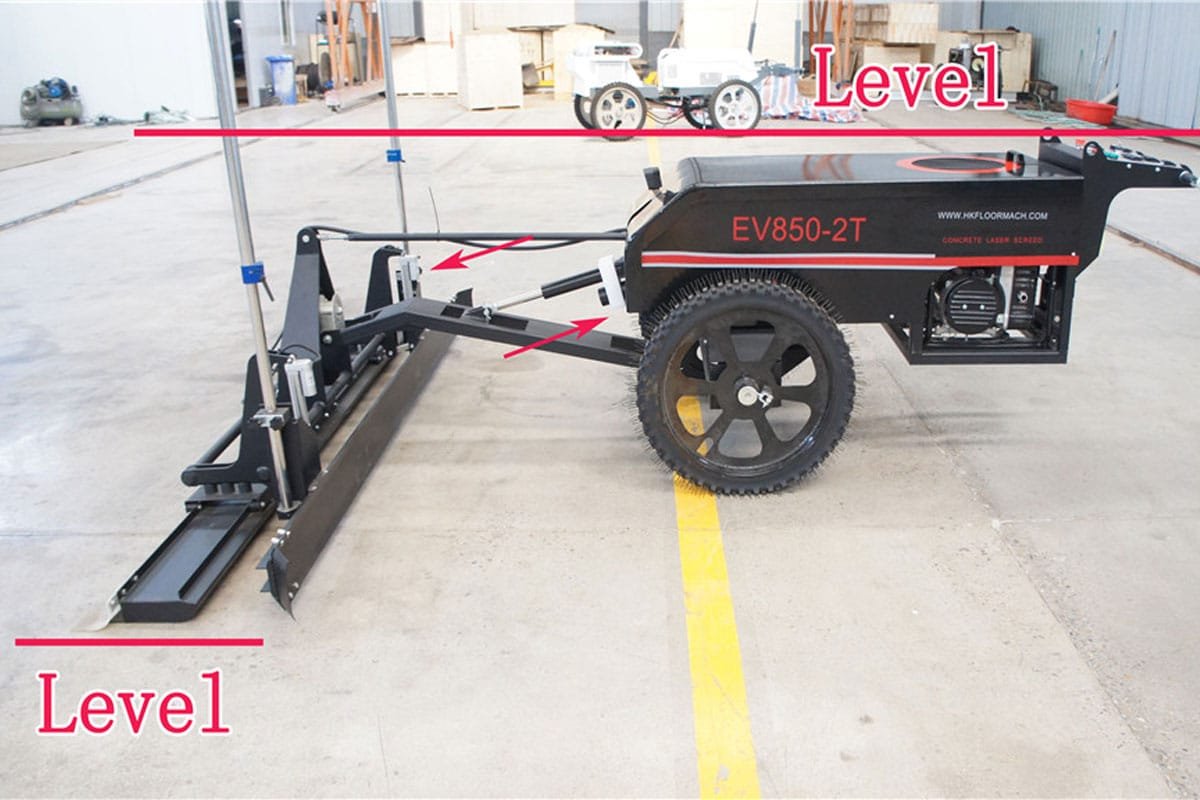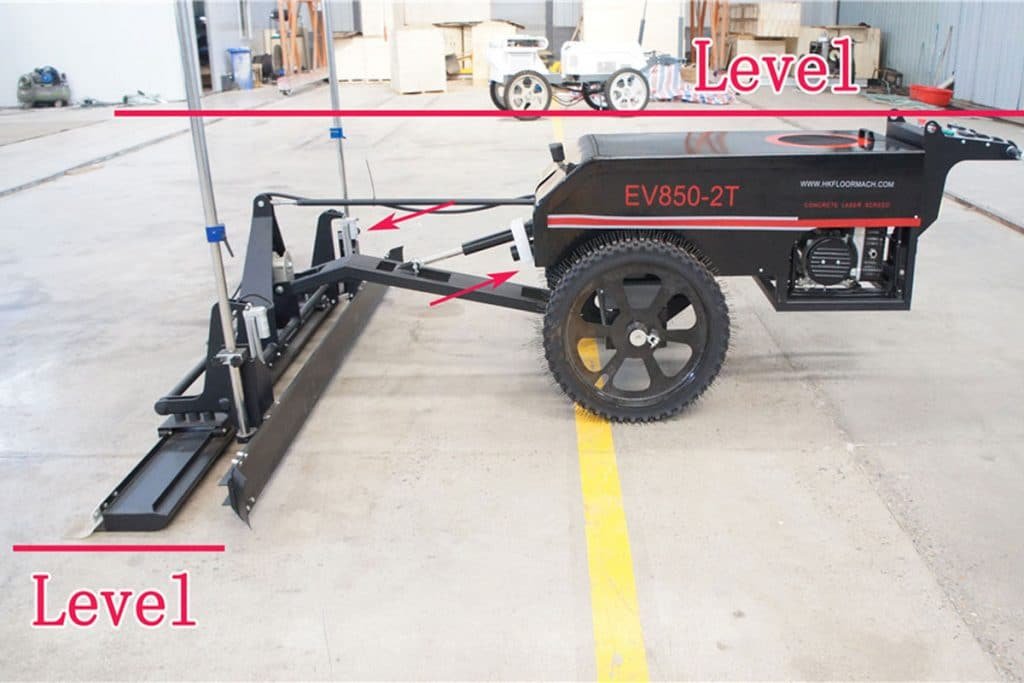 If you want to know more about the laser screed please check: lightweight laser screed