Our machine could level the slope, and very easy to set(Basically consistent with the setting method of the leveling plane). The picture that you sent to me is a double side slope(The laser screed machine is not easy to set the double sided slope directly), If the area is large enough you can also use this methoud to level it. I have write the methoud in below.
It is very simple to use a laser screed machine to level a single slope. All you need is to set up a laser transmitter. Adjusting of the machine is the same as leveling the concrete.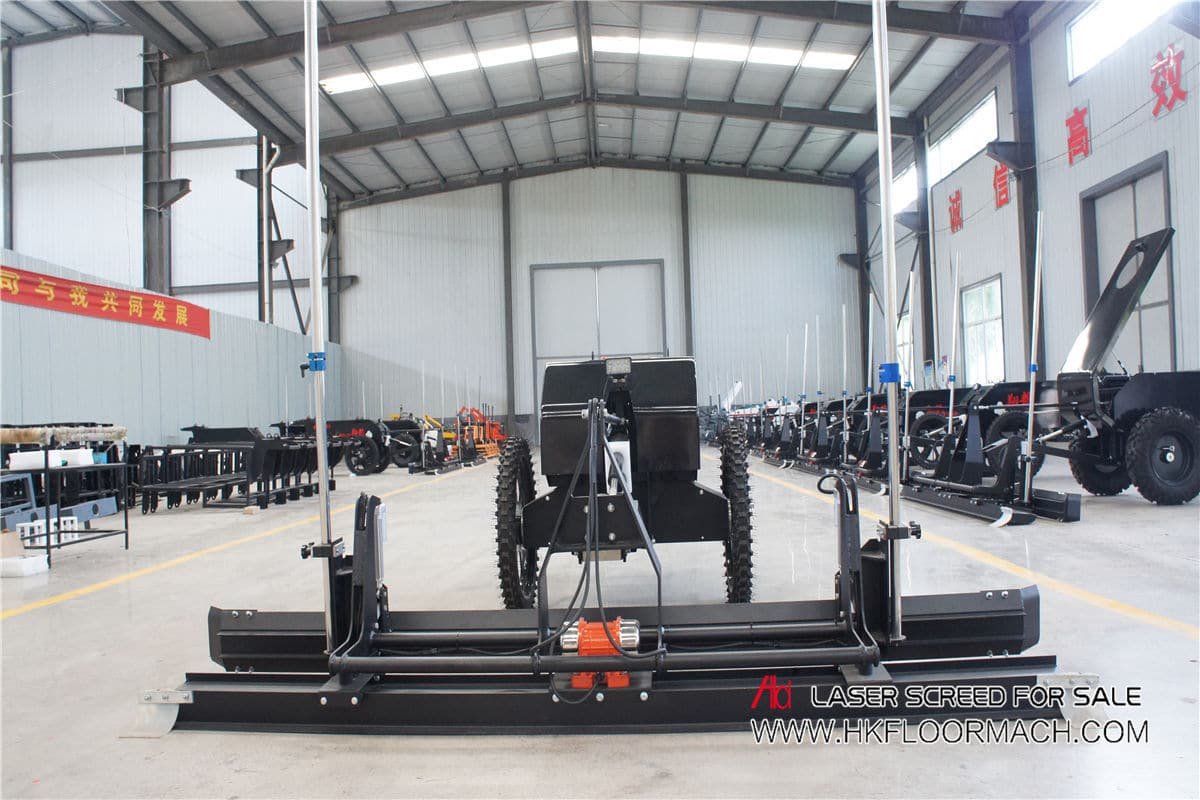 Two axes of laser emitter (x-axis y-axis)

The axis perpendicular to the plane of the laser launcher operation panel is x axis, while the axis horizontal to the plane of the laser launcher operation panel is y axis.
Method of setting x-axis and y-axis

After the laser transmitter is turned on, click the button under the switch button. When the X indicator on the operation panel flickers, set the angle of laser plane in the X axis direction by pressing the up and down buttons. When the Y indicator flashes on the operation panel, the angle of the laser plane in the Y axis direction can be set by pressing the up and down buttons.
Setup of the slope of Launcher

(a) Place the laser emitter on the side of the slope that needs to be leveled. As shown below, we point the Y axis of the laser emitter in the direction of the slope.
(b) Like leveling the horizontal plane, we first adjust the handheld receiver to 0 at a high point. We already have a very detailed explanation in the previous video.
(c) Place the handheld receiver which has been adjusted to zero at +0 and adjust the angle of the y-axis laser downward according to the method of setting the x-axis and y-axis until the receiver receives the laser signal and points to the midpoint of the small receiver. At this point, the slope of the laser is the same as that required to be leveled.
(d) Finally, use the hand-held receiver to set up a laser screed machine (the same method as leveling the horizontal plane)
if you want to know more about laser screed machine, please click How to use laser screed machine.